TonyWynnArt  Virtual PhotoArt Exhibit

May, 2014

INTEGRATION COURSE

That there it is again, calling me almost nightly now

beyond the four walls that I am always climbing

for a rendezvous with the Scheherazade of the setting sun

to a tango with the pretty night in Tunisia, (the pretty, pretty night)

As we leave the castle at the corner of the Gerichtstrasse Esplanade

me and my black friend Jesus Mohammad, arm and arm, hand in hand, conspicuous pride,

last seen waiting at the red light for a streetcar named DESIRE,

never a seat, standing room only for the green card express, long bumpy ride

At the footsteps of the neon door of the Lust Garden, clenching my invitation to alienation in hand

I bow and cue behind the velvet rope to pay my alms

at the temple of the good life, in the capital of the Promised Land.

I hear someone stare – if you will just lose your religion we could accept you

that if only you could just change your skin from ugly to beautiful

you could assimilate

and then integrate, but right now we don't need you to populate.

Indeed, the other nations only exist

for us to dominate.

A crowd gathers, and Jesus starts again the bad habit of manic street preaching

but forgetting it is the land of blood and pride and proof and no -

not a bible to be found (all burned years ago)

so we preach from memory, uselessly, LOVE - WHILE THERE IS TIME, to disapproving scowls

and someone tugs my sleeve to stare

that if you could just shut your mouth, you...you pseudo citizen sort of,

and put the pen down – we could turn your disturbing smile into the national frown.

Your permanent mask, if anyone should ask.

That if you could just forget all those wars and what we did

and pretend we have all changed, like we said we have,

then you can be transformed by magic paperwork from your natural inferiority,

if you will just commit to our myth of superiority.

(I know this part is disturbing, but)

It's now the GDR age, let's all just turn back the page.

There's a mandatory course on how to act, find it at the Department of Conformity,

or you can pick it up at the Ministry of Rage.

We don't care and don't need anything from you, uh...well,

except your life of tax revenue

That if you could just see things our way, maybe

just maybe we will let you stay. But please, please don't pray, (this is your final warning)

with the new surveillance we can spot you a kilometer away...oh, and

remove the veil so we can see your face,

in order to document your race.

Get up, off your knees, pay a few fees, and

learn the mother tongue, you - you ugly, ugly american,

if you want to see our trees.

Ditch your friend, if you want to get in,

put down the pen, so the fun can begin...

Tony Wynn

Dispatches from the Ugly American

Berlin

May, 2014


PSEUDO CITIZEN SORT OF MAYBE

limited edition of 10 giclee stretched canvas

40x60 (cm)- 100 euro / 18 x24 (in)_- 125 dollars

includes shipping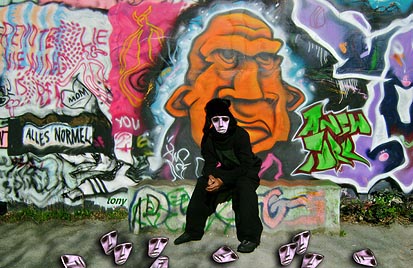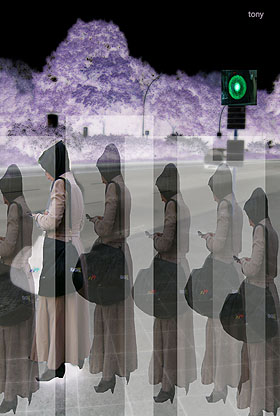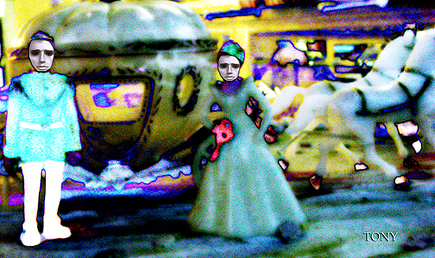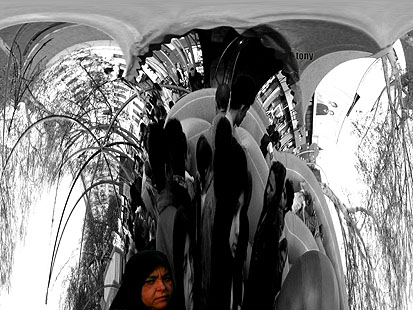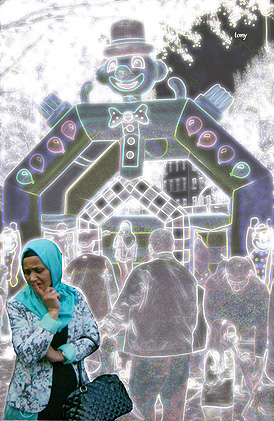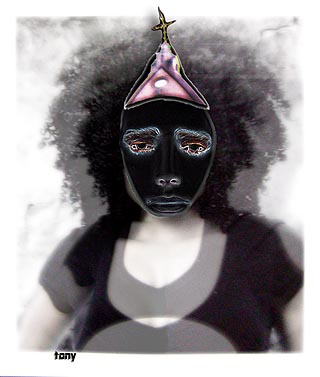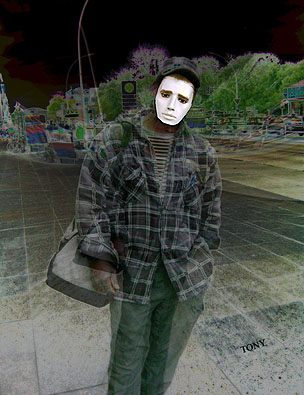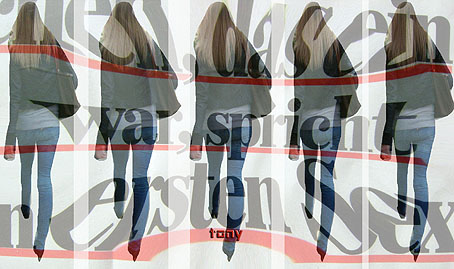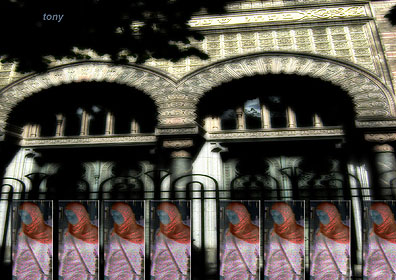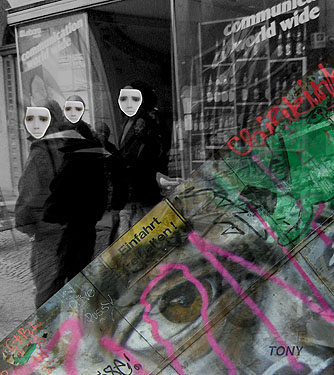 NOTE TO SELF

limited edition of 10 giclee stretched canvas

50x50 cm - 175 euro / 24x20 inches - 175 dollars

includes shipping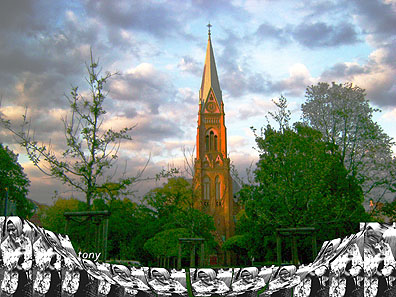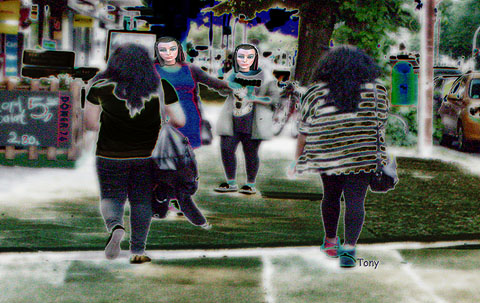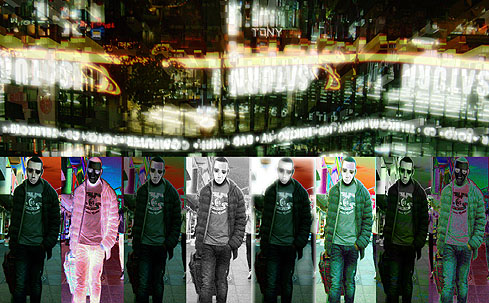 GERMANIA 2050

limited edition of 10 giclee stretched canvas

40x60 (cm)- 100 euro / 18 x24 (in)_- 125 dollars

includes shipping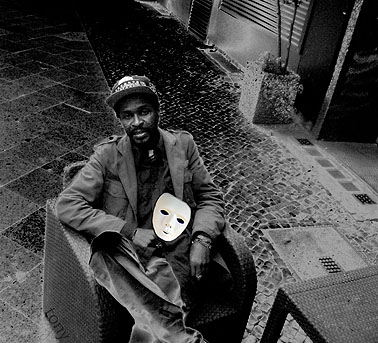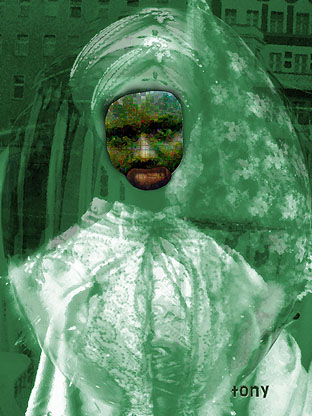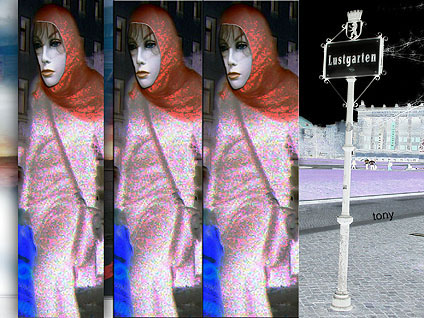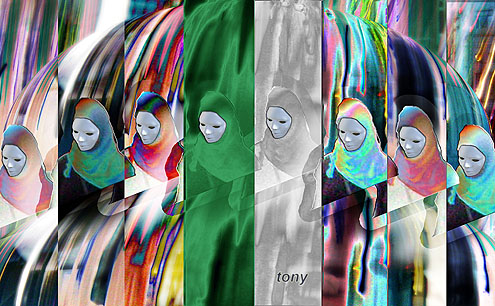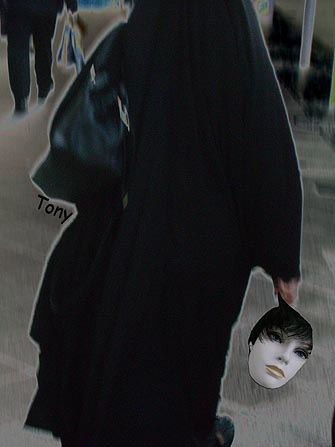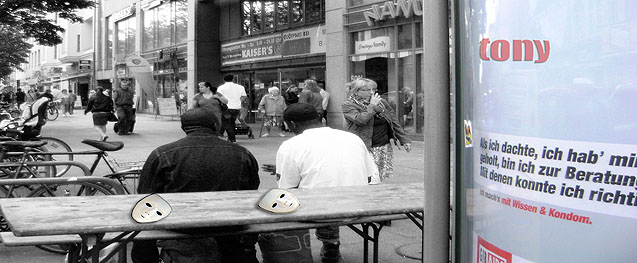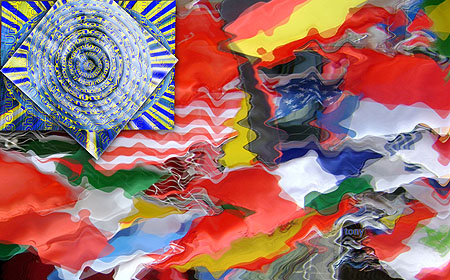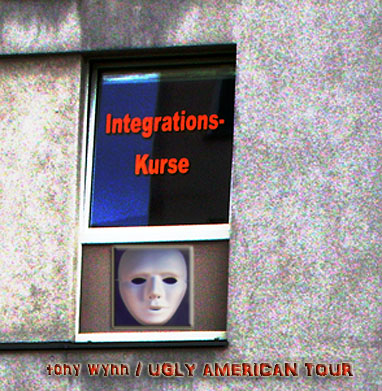 THE USUAL SUSPECTS

limited edition of 10 giclee stretched canvas

50x50 cm - 175 euro / 24x20 inches - 175 dollars

includes shipping

HOW TO IGNORE THE GREEN LIGHT

limited edition of 10 giclee stretched canvas

40x60 (cm)- 100 euro / 18 x24 (in)_- 125 dollars

includes shipping

FEAR OF CLOWNING

limited edition of 10 giclee stretched canvas

40x60 (cm)- 100 euro / 18 x24 (in)_- 125 dollars

includes shipping

MY TURKEI TREE

limited edition of 10 giclee stretched canvas

50x50 cm - 175 euro / 24x20 inches - 175 dollars

includes shipping

DEJA VUE BUT GETTING IT ALL WRONG

limited edition of 10 giclee stretched canvas

40x60 (cm)- 100 euro / 18 x24 (in)_- 125 dollars

includes shipping

ARRANGED MARRIAGE

limited edition of 10 giclee stretched canvas

40x60 (cm)- 100 euro / 18 x24 (in)_- 125 dollars

includes shipping

BIRDS OF A FEATHER

limited edition of 10 giclee stretched canvas

40x60 (cm)- 100 euro / 18 x24 (in)_- 125 dollars

includes shipping

BLACKER THAN EVEN IN AFRICA WAS

limited edition of 10 giclee stretched canvas

50x50 cm - 175 euro / 24x20 inches - 175 dollars

includes shipping

BEFORE AND

limited edition of 10 giclee stretched canvas

50x50 cm - 175 euro / 24x20 inches - 175 dollars

includes shipping

THE INVISIBLE MEN IN BROAD DAYLIGHT

limited edition of 10 giclee stretched canvas

40x60 (cm)- 100 euro / 18 x24 (in)_- 125 dollars

includes shipping

LONG STORY OF THE EXPAT  CLAIMING TO BE A SULTANA

limited edition of 10 giclee stretched canvas

40x60 (cm)- 100 euro / 18 x24 (in)_- 125 dollars

includes shipping

VIRGINS IN THE LUSTGARTEN

limited edition of 10 giclee stretched canvas

40x60 (cm)- 100 euro / 18 x24 (in)_- 125 dollars

includes shipping

RUMOURS OF VIRGINS IN THE LUSTGARTEN

limited edition of 10 giclee stretched canvas

40x60 (cm)- 100 euro / 18 x24 (in)_- 125 dollars

includes shipping

FLAG OF THE MIXED RACE MOTHERLAND

limited edition of 10 giclee stretched canvas

40x60 (cm)- 100 euro / 18 x24 (in)_- 125 dollars

includes shipping

FREEDOM

limited edition of 10 giclee stretched canvas

40x60 (cm)- 100 euro / 18 x24 (in)_- 125 dollars

includes shipping

FRAULEINS OF THE LUFTWAFFEN

limited edition of 10 giclee stretched canvas

40x60 (cm)- 100 euro / 18 x24 (in)_- 125 dollars

includes shipping

INTEGRATIONS KURSE

limited edition of 10 giclee stretched canvas

40x60 (cm)- 100 euro / 18 x24 (in)_- 125 dollars

includes shipping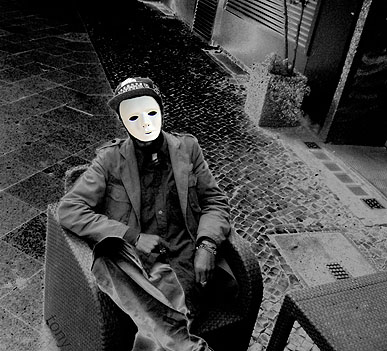 AFTER

limited edition of 10 giclee stretched canvas

50x50 cm - 175 euro / 24x20 inches - 175 dollars

includes shipping


Highest Quality Canvas

already stretched like a painting, UV protected,

lightweight and ready to hang


Highest Quality Canvas

already stretched like a painting, UV protected,

lightweight and ready to hang


Highest Quality Canvas

already stretched like a painting, UV protected,

lightweight and ready to hang