TonyWynnArt  Virtual Exhibit

Pearl of Wisdom

Everyone knows it happens every morning

this life, that it is starting

just a soft sliver of sun shimmer on the scintillating surface of the salty sea

like a bubble ready to burst

that we call a daybreak.

All of us, standing on the cliffs of dawn, 

marveling in this neverending beginning,

waiting for the warm rays to melt night off our moist wings. Statues of flesh

poised for plunging we close our eyes, tumble

and fall into the deep water of the white lake like empty shells

holding our breath in the dive of life

searching for our pearl

Wrapped in a ultra luxurious matrix of aragonite (or is it calcite?)

a small grain of love long ago began to bead

each year more lustrous than the last it is now impenetrable and bigger than the universe

it is a world record, this pearl of knowledge that I bear is the mother of all pearls

bigger than my brain, bigger than my heart, bigger than my fear is this love

and then I wait for a reaction...

(I will say anything to put a smile on the face of Anna Karenina)

and I shall be a little late for dinner tonight, my dear in my triumph and hangup

no secret I am cheating with the competing desires of the Princess Eleanor Rigby

Everyone knows we are each made from the collision of stars and dust

yet it is strange that no one has thought to count the waves before now.

Since we are mostly water,

but that was unheard...

Separately, looking quietly down, we walk the wet sands on the edge of the twilight shore

intent on hoarding the precious

our goal to pull through rare shipwrecks for the priceless jewels of wisdom,

the teardrops of god

overlooked by the mermaids

who are sometimes distracted when the moon is blue.

Everyone knows really diamonds are a girl's best friend.

And that pearls are for boys

Tony Wynn

Pearl of Wisdom

European Creative Center Session 1 (White Lake)

Berlin

September 13, 2014


MOTHER OF PEARL

25x30 cm oil pastels, acrylic pen collage on stretched canvas

$300 includes shipping

PEARL OF KNOWLEDGE

30x20 cm acrylic, canvas collage on stretched canvas

$200  includes shipping

ACCUSING ANGEL IN THE WORKPLACE

7x9.5 in / 17X24 cm  unframed

oil pastel, acrylic, canvas collage on aquarelle

$125 includes air shipping from BERLIN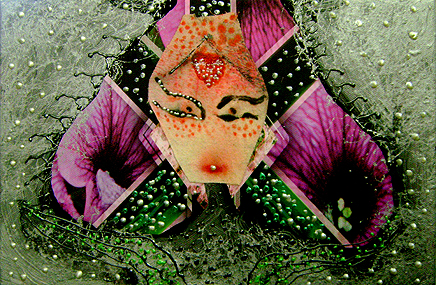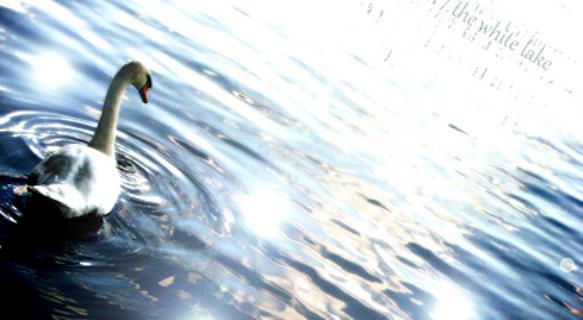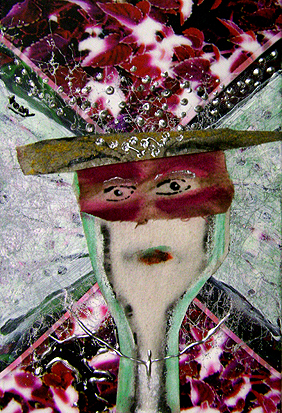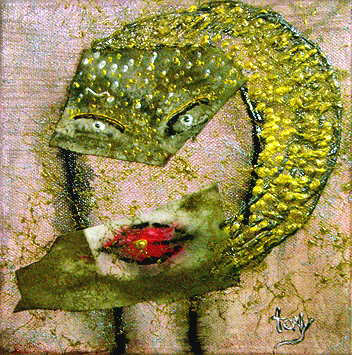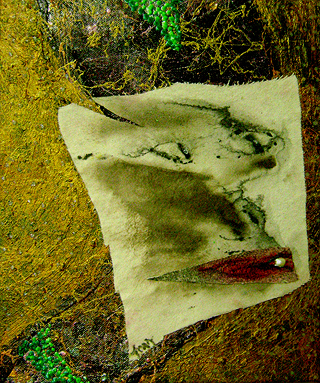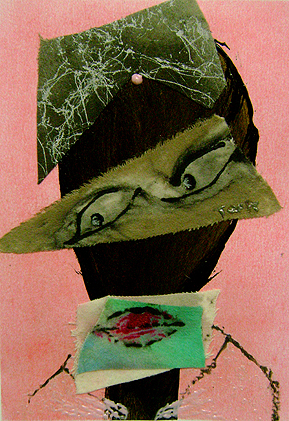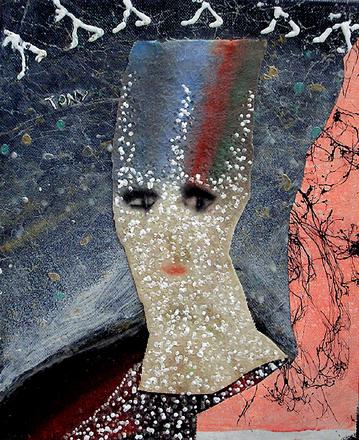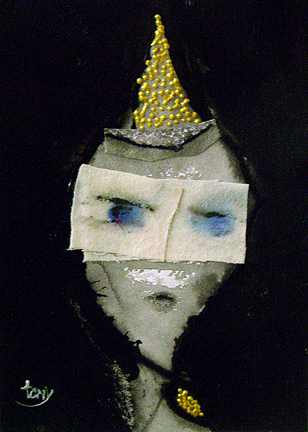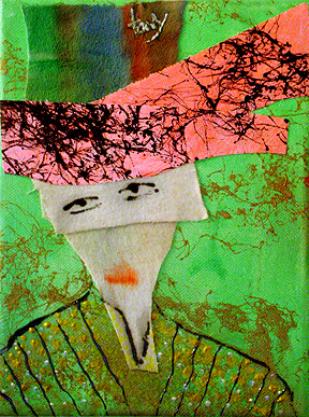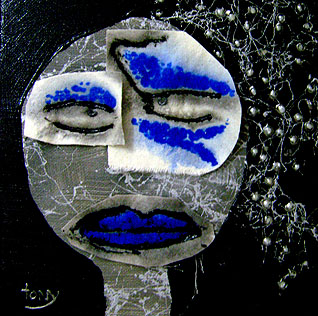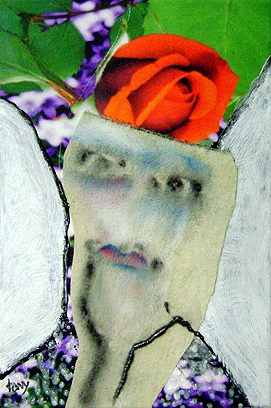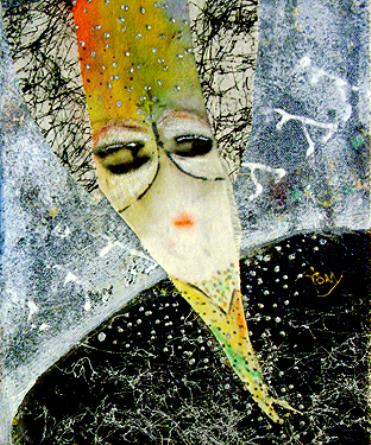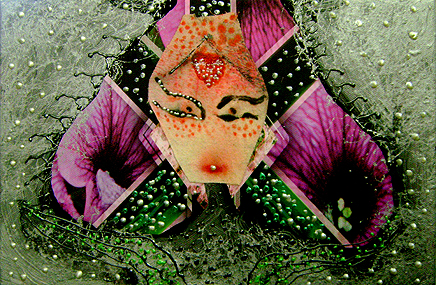 ANNA KARENINA AS WORSHIP LEADER

25x30 cm oil pastels, acrylic pen collage on stretched canvas

$300  includes air shipping

THE PROBLEM OF INNOCENT SUFFERING - 2014

30x20 cm acrylic, canvas collage on stretched canvas

$200  includes shipping

PEARL OF KINDNESS

20x20 cm stretched canvas

oil pastel, acrylic, canvas collage

$200 includes air shipping

GHOST OF A CHANCE

7x9.5 in / 17X24 cm  unframed

acrylic, canvas collage on aquarelle

ARTIST COLLECTION

MAN IN THE BLUE MOON

20x20 cm stretched canvas

oil, acrylic, canvas collage

$125 includes air shipping from BERLIN

TESS OF THE D'URBERVILLES

30x20 cm acrylic, canvas collage on stretched canvas

$200  includes shipping

THE LOCOFOCO SURVEYOR

30x20 cm acrylic, canvas collage on stretched canvas

$200  includes shipping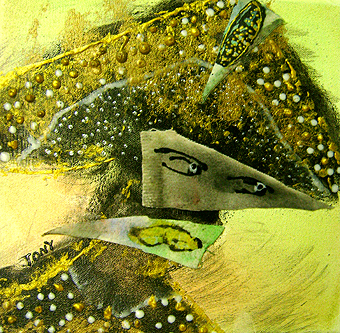 OTHELLO AT AN OPERA

30x30 cm oil pastels, acrylic pen collage on stretched canvas

$300  includes air shipping

SCARLATINA

18X24 cm oil pastels, acrylic pen collage on stretched canvas

$200  includes shipping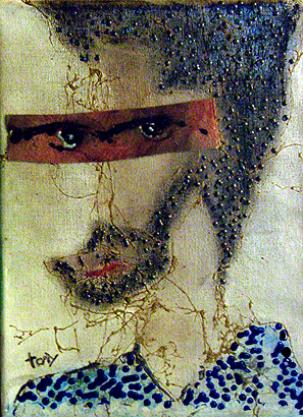 MISS CLAIRE AS WORSHIP LEADER

25x30 cm oil, pastels, acrylic pen collage on stretched canvas

$300  includes shipping

TANGO DANCER

18X24 cm oil pastels, acrylic pen collage on stretched canvas

$200  includes shipping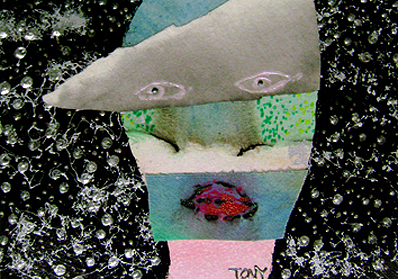 ELEANOR RIGBY AS WORSHIP LEADER

7x9.5 in / 17X24 cm  unframed

oil pastel, acrylic, canvas collage on aquarelle

$125 includes air shipping from BERLIN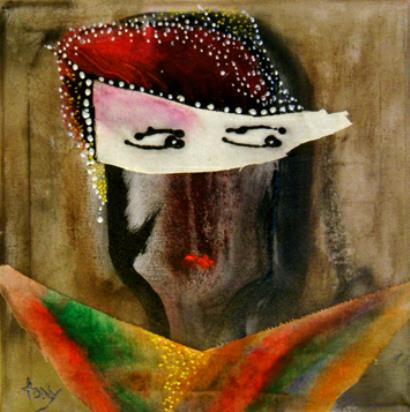 RASPBERRY BERET

30x30 cm stretched canvas

oil pastels, acrylic pen, canvas collage

$250  includes air shipping from BERLIN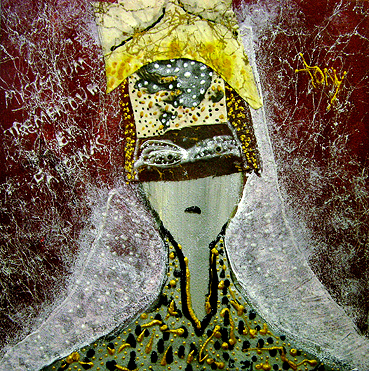 MYSTERIUM TREMENDUM ET FASCINAS

40x40 cm stretched canvas

oil pastels, acrylic pen, canvas collage

$500  includes shipping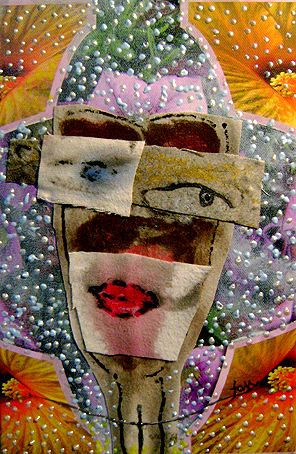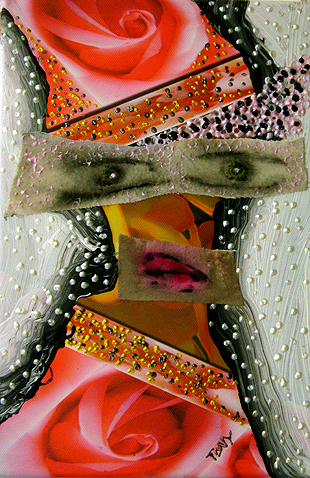 ROSE OF SPANISH HARLEM

30x20 cm acrylic, canvas collage on stretched canvas

$200  includes shipping