ELVIS SIGHTINGS

virtual exhibition

photo prints on stretched canvas

ELVIS SIGHTING /read by Tony Wynn

I've seen my interview on the big screen several times now

and I wanted to set the record straight, straighter, or

as straight as possible. Even though there is no film

and film is better than a memory and a man's words I know

is the general case with Elvis Sightings especially now

but someone out there just might believe me

If I say I remember at first we couldn't tell WHO it was

but it was clear there was a man falling from the top

through the skies in a slow motion roly poly cartwheel dive down to earth

like an unruly easter balloon in a easter parade on a breezy day.

It was a petty pathetic perpetual pathos played out in public for awhile I know

(another man falling from the top we almost didn't even bother to look)

but this time we couldn't pull our eyes away

and we stared for over a year before the force finally fell to the ground

as big and slow and awful as the Hindenberg except without the fire

and the film for a record as I said before

then someone I didn't know pointed out

aghast

and screamed IT'S ELVIS! Oh my God it's Elvis falling to the earth.

And all the kings horses and all the kings men ran to the wreckage

to pick through the pieces of the bits we want to remember

to put Elvis back together again

so it wasn't exactly like a SIGHTING as was first reported

This is what I wanted to say at first but couldn't remember with the cameras rolling

But I've been dreaming mixed up Elvis ever since...and wanted to tell somebody,

out there, who just might believe me.

Especially now that film is going out of business

ELVIS SIGHTING

Tony Wynn

Miami, January 2012

from the collection - CHARISMATICA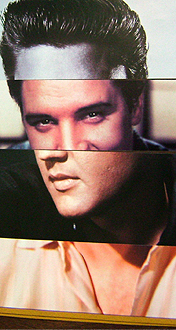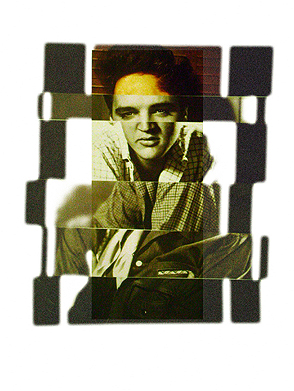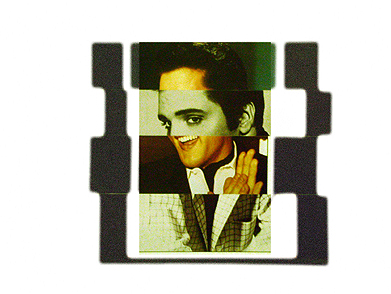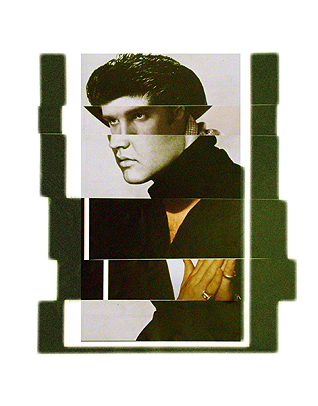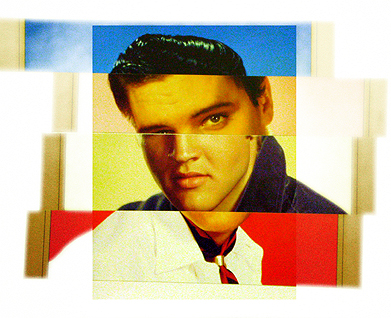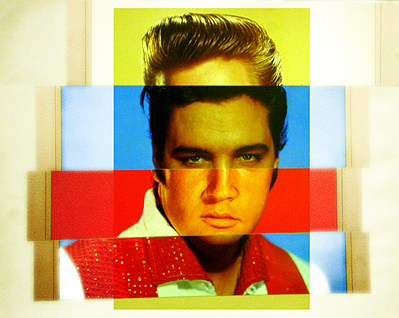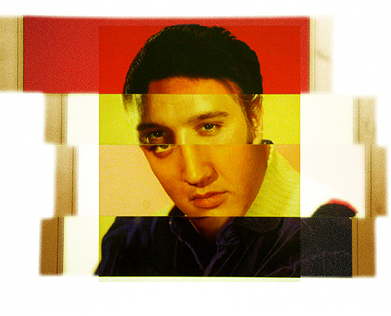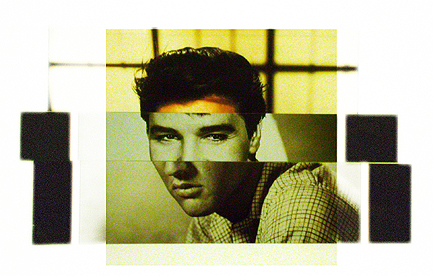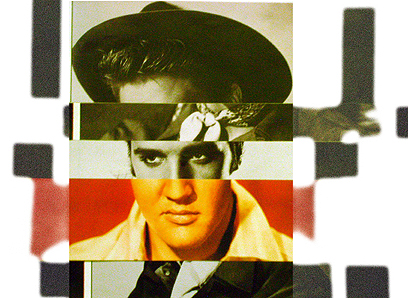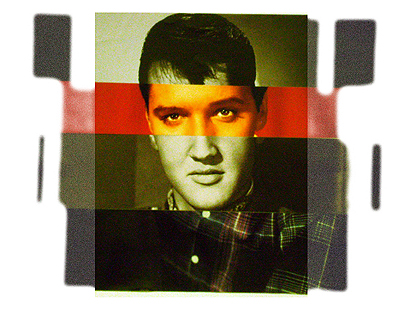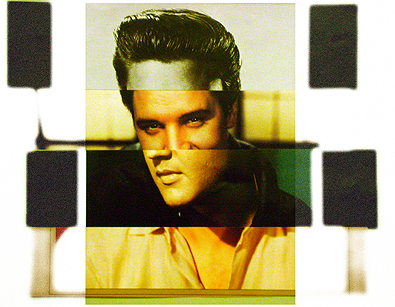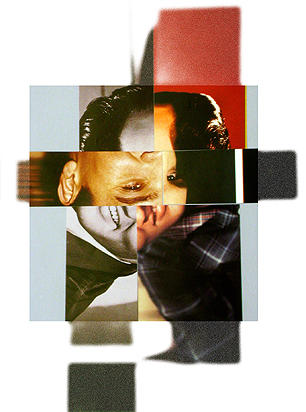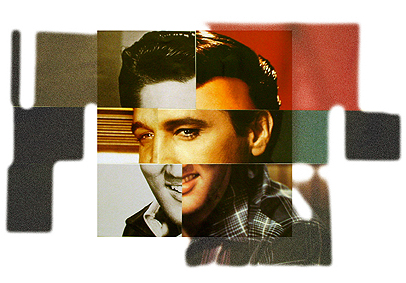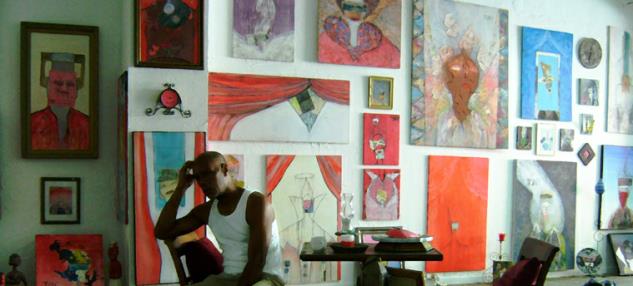 ELVIS SIGHTINGS

online virtual exhibition

MIAMI 2011/12

series of paper collages mounted on Strathmore by the Artist

photo prints on stretched canvas wrap

available horizontal 16x20 - $145 / 18x24 - $175

available vertical  24x18 - $175

signed by the Artist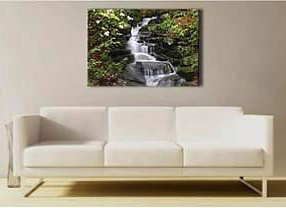 ELVIS SIGHTINGS

online virtual exhibition

MIAMI 2011/12

series of paper collages mounted on Strathmore by the Artist

photo prints on stretched canvas wrap

available horizontal 16x20 - $145 / 18x24 - $175

available vertical  24x18 - $175

signed by the Artist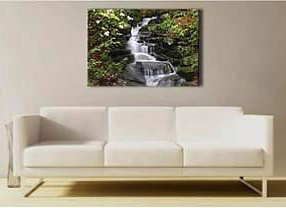 ELVIS SIGHTINGS

online virtual exhibition

MIAMI 2011/12

series of paper collages mounted on Strathmore by the Artist

photo prints on stretched canvas wrap

available horizontal 16x20 - $145 / 18x24 - $175

available vertical  24x18 - $175

signed by the Artist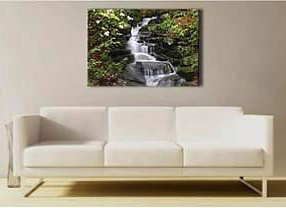 Elvis sighting #5

available horizontal 16x20 - $145 / 18x24 - $175

Elvis sighting #6

available horizontal 16x20 - $145 / 18x24 - $175

Elvis sighting #4

available horizontal 16x20 - $145 / 18x24 - $175

Elvis sighting #1

available horizontal 16x20 - $145 / 18x24 - $175

Elvis sighting #2

available vertical 24x18 -  - $175

Elvis sighting #3

available vertical 24x18 -  - $175

Elvis sighting #7

available horizontal 16x20 - $145 / 18x24 - $175

Elvis sighting #8

available horizontal 16x20 - $145 / 18x24 - $175

Elvis sighting #9

available horizontal 16x20 - $145 / 18x24 - $175

Elvis sighting #10

available horizontal 16x20 - $145 / 18x24 - $175

Elvis sighting #11

available horizontal 16x20 - $145 / 18x24 - $175

Elvis sighting #12

available horizontal 16x20 - $145 / 18x24 - $175

Elvis sighting #13

available vertical 24x18 -  - $175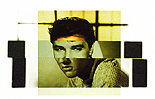 Listen to the Exhibition Poem

read by the Author