Miami Design & Architectural Review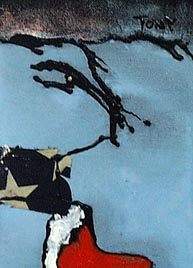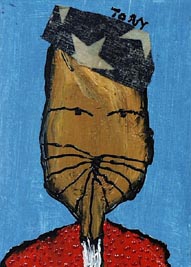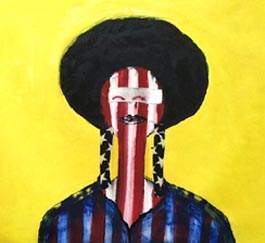 NOW VOYAGER

2000

NEW YORK
ARTIST REMEMBERS A STORY ABOUT GUARDS

IN FRONT OF A CLASSROOM

ADVICE FROM THE GODDESS MIRANDA

(THE RIGHT TO REMAIN SILENT)

DURESS ADDRESS FROM AN UNDISCLOSED LOCATION

2004


MIAMI
HOSTAGE 106579

2005

MIAMI
CLOSE SET EYES

2004

MIAMI
BAD LUCK PRESIDENT

2004

MIAMI
LATER IN THE BARN GETTING THE STORY STRAIGHT

2006


BERLIN
I AM NOT LIKE THE PRESIDENT 2004/ WORRIED

2004


MIAMI
OLD GLORY BY MEMORY

2004

MIAMI
WHAT IF ONLY GIRLS WANTED TO

GROW UP AND BE SOLDIERS?

SUPER PATRIOT

2002

SEA ISLE
MALCOLM X AS WORSHIP LEADER

2001


NEW YORK
PATRIOTS

2001

NEW YORK
UNCLE SAM WANTS YOU

2001

NEW YORK
SECRETARY OF THE TREASURY

2001

NEW YORK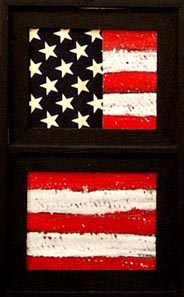 the right to remain silent

art exhibition at Texas A&M University Library

Pelican Island 

hosted for the month of February '08

by the Office of Multicultural Studies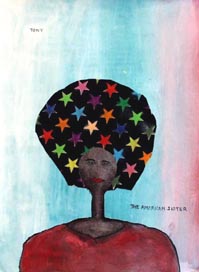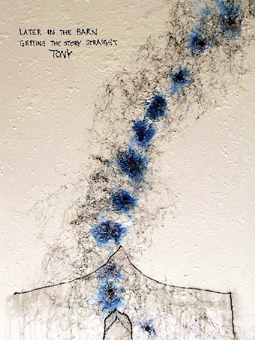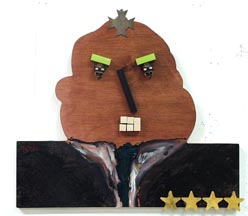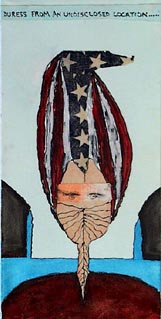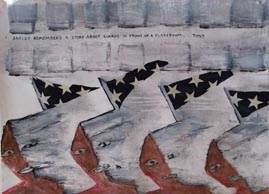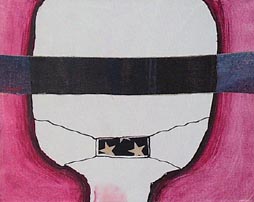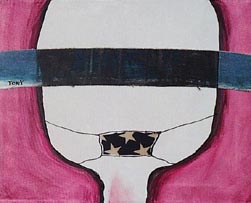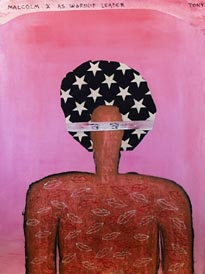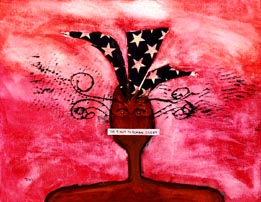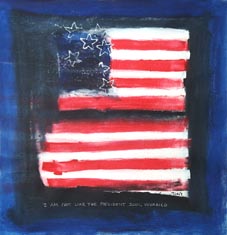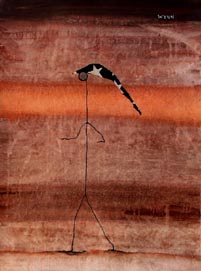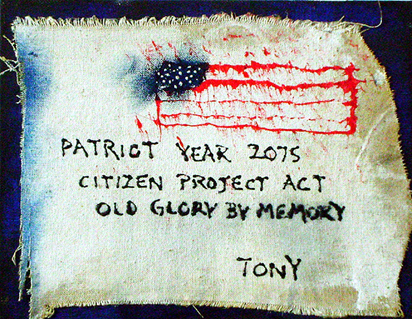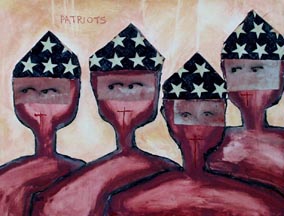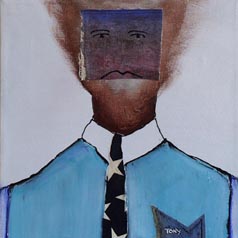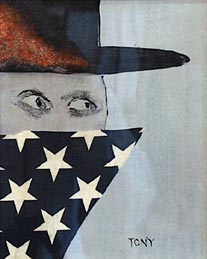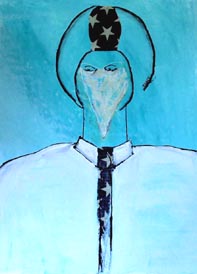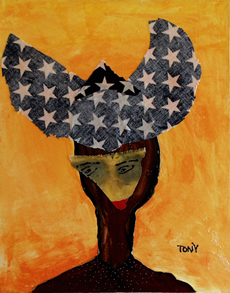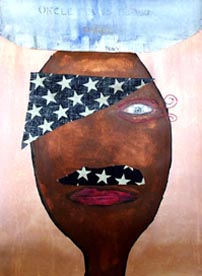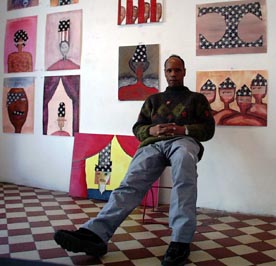 artist reception Monday, February 25th, 2008

COLIN POWELL AS WORSHIP LEADER

2003


SEA ISLE
THE AMERICAN SISTER

2001


NEW YORK
PAUL THE POSTAL WORKER

2000


NEW YORK
HOSTAGE 106578

2005

MIAMI
The Obama Citizen

to the citizen obama it's all a red white and blue blur

scans the crowd measuring

then memorizing wishes. stands to the podium

practicing practical phrases publicly. politically.  promising

always promising, smiles with pride and presents his citizenship project outloud

to the roaring confetti of the maddening masses

later, in the barn, hours and hours of amazed speechless punditry

blue smoke rising from the chimney in the campaign caravanseri

the citizen obama

rhymes with osama. rhymes with comma.

the crowd starts to chant

and to reel and to want.

it's a blurry spinning dramarama

change, they cry

can't you change, Barack,

from the half black that we see

to the half white that they say that you are.

right before our eyes change,

they plead.

so that we can believe.

so that we can believe in you.

change the First Lady

into a little girl's mama

...with a daddy in a white house people call the citizen obama

Tony Wynn

Galveston Island

February,  2008

from THE RIGHT TO REMAIN SILENT


AMERICAN CITY

2000

NEW YORK
NATION BUILDING

2007

GALVESTON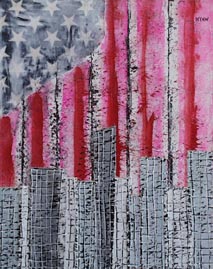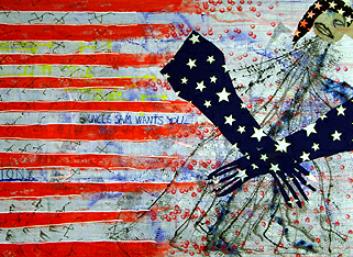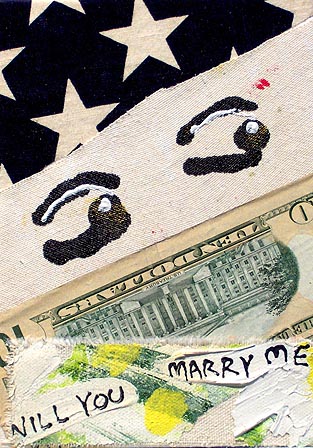 AMERICAN FOREIGN POLICY

2012

MIAMI
BAD PATRIOT AFTER SCHOOL

2008

GALVESTON
CITIZENSHIP PROJECT

2000

NEW YORK

video shot by Zachary Goebel