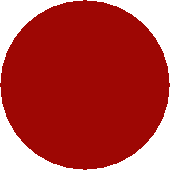 TonyWynnArt  Virtual Exhibit

THE ACCIDENTAL PATRIOT

That among you right now,

fighting your wars

reading your mail

eavesdropping in the grocery line

watching you on TV

invisible beings in brown bodies

who are evolving from slaves to citizens - from inmates, to neighbors against your will 

even to Patriots against ours

by accident according to Darwinian theory

species

crawling silently through your night lawns into open windows while you are sleeping

looking through your purse for your Bible

yearning for all you have

yearning for your goals

yearning for your dreams

yearning for your hopes, I just want your hope. Show me where you keep it..

species (survival of the fittest)

and we are here

separate but equal

your fellow Americans

Accidental Patriots 

standing in front of the closet before the riot  – what shall I wear?

something red

something white

something blue

Forbid me to read for 300 years, and to atone 

in reparation you take note on how to finally take away my vote, 

which is all I have, all I have left in this democracy.

Oh the Evangelicals sway in the anthem of delirium crying and clutching the flag

pass the plate for the Preaching Politicians and the bright lights 

saying the pledge before bed instead of prayers

GOD BLESS AMERICA. DAMMIT.

...elect me for President. I know just what to do...

THE ACCIDENTAL PATRIOT

Tony Wynn

Silk Stocking 2016

I AM NOT LIKE THE PRESIDENT 2004. WORRIED

20x24 in. acrylic on stetched canvas

MIAMI Design District, 2004

$600 - IN THE GALLERY NOW

^


2012 JIG

54x74 in.  mixed materials collage on unstretched canvas 

2012 MIAMI Wynwood

$4800 - IN THE GALLERY NOW

^

ACCIDENTAL PATRIOT 16

16x20 in.  mixed materials collage on stretched canvas framed

Silk Stocking District 2016

$600 - IN THE GALLERY NOW

^

OLD GLORIA HAVING A HARD YEAR

12x12 in. collage on stretched canvas

Miami (Wynwood) - 2012

$400 - IN THE GALLERY NOW

^

THE LONG WAR

14x11 in.  mixed materials collage on canvas board

2010, Naked Lady Ranch

$400 - IN THE GALLERY NOW

^

MAKING UP FOR MY LACK OF IMAGINATION

48x51 in. acrylic wash on unstretched canvas

RENT HOUSE PAINTINGS, 2004

$2800 - IN THE GALLERY NOW

^

BAGDAD'S BLUSHING BRIDE

18x36x2 in. acrylic pen, house paint on wooden box

 2008, Post Ike Galveston

$800 - IN THE GALLERY NOW

^

THE FUN RAISER

48x16x2 in mixed materials collage on stretched canvas wrap

MIAMI Wynwood - 2012

$1200 - IN THE GALLERY NOW

^

ACCIDENTAL PATRIOT

36x48x2 in. washed oils and collage on museum wrap

MIAMI Wynwood, 2012

$2400 - IN THE GALLERY NOW

^

DAUGHTER OF THE FEDERATION

16x20 in. mixed media collage /canvas

Silk Stocking District 2016

$600 - IN THE GALLERY NOW

^

CITIZENSHIP PROJECT 2075

8x10 in. canvas duck, acrylic pen on canvas panel framed,

MIAMI Wynwood, 2012

$150 - IN THE GALLERY NOW

^

TAQUINE (the tease)

45x78 in. collage on gessoed canvas unstretched

MIAMI Wynwood, 2012

$3600 - IN THE GALLERY NOW

^

UNCLE SAM WANTS YOU

 50x50 in. oils & canvas collage on stretched canvas

2012, MIAMI Wynwood

$2500 - IN THE GALLERY NOW

^

FIRST LADY FANTASY

48x60 inches gessoed oil wash on stretched canvas framed

MIAMI Wynwood - 2012

$4800 - IN THE GALLERY NOW

^

SURENDER

15x30 in. mixed media collage on stretched canvas

POST IKE GALVESTON, 2008

$500 - IN THE GALLERY NOW

^

LONG ARM OF GUVMENT

19x24 in. mixed media encaustic collage on stretched canvas

MIAMI Wynwood, 2012

$600 - IN THE GALLERY NOW

^

PATRIOT, not just citizen

12x12x2 in mixed materials collage on stretched canvas wrap

SILK STOCKING PROJECTS - 2016

$500 - IN THE GALLERY NOW

^

BAD PATRIOT

 30x78 in. mixed media collage on canvas duck unstretched

MIAMI Wynwood - 2012

$2500 - IN THE GALLERY NOW

^

PAtRIOtICA

16x20x2 in. mixed media on canvas/ museum wrap

Miami (Wynwood) - 2012

$800 - IN THE GALLERY NOW

^

HOPE LEAVES THE STAGE, UNFULFILLED

24x20x2 in. mixed media oils & collage on museum canvas

MIAMI Wynwood - 2011

$1200 - IN THE GALLERY NOW

^

SEPARATE BUT EQUAL

6x8 in.acrylic pen on canvas board

 2008, Rent House Paintings 

$150 - IN THE GALLERY NOW

^

US vs. THEM

48x12x2 in. mixed materials collage on museum wrap

2012, MIAMI Wynwood

$450 - IN THE GALLERY NOW

^

AMERICAN SISTER

12x16 in.  mixed materials collage on canvas board

2010, Naked Lady Ranch

$400 - IN THE GALLERY NOW

^

PAT(RIOT) GAMES TRYPTICH

(3) 6x8 in.acrylic and canvas collage on stretched canvas framed

$200 - IN THE GALLERY NOW

^